We are an English learning solution ensuring businesses increase ROI and maximise profits by helping teams to become international superstars.
Our mission is to use the power of the English Language to effortlessly connect people & businesses worldwide.
Our vision is to be the world's leading English learning platform, connecting businesses and creating endless business opportunities globally.
We want to elevate the world of business by reaching the full potential of all of us.
At Everywhere English, our team is lead by our values and we'd like to share them with you.
Growth
We help employers and employees master the English language unlocking the business potential for international growth.
Transparency
Everywhere English offers a tangible software solution, tracking English learner improvements, forecasting goal timings, and providing leaderboards and progress reports keeping our learners motivated.
Innovation
Everywhere English's hybrid learning approach provides employees with weekly online lessons with an English language tutor as well as unlimited access to our self-learning hub.
Confidence
A sense of empowerment and career satisfaction allows employees, teams, and the business as a whole to become the best version of itself.
Human-centered
Language is a two-way street and we go beyond words to build relationships, enhance interactions, and optimize business relationships and partnerships.
What Our Learners Have To Say About Us
I wanted to take English classes to help me as a business developer. With Becca's help, I am able to give presentations and talk negotiations with potential clients a lot more confidently!
Kate was great to work with. My English was near to fluent before the lessons and I wasn't sure if it would help me progress, but I got a referral from a friend
My name is Inés and I'm from Barcelona, Spain. I met Kate during my studies in Galway. I was worried about how I could improve my English when I came back
I was studying English since I was at elementary school. But the Italian approach to English language is not enough. I've never stopped talking English but when I
My name is Azzura Tacente and I am currently living and working in Milan, Italy. English is not easy: it's an entire world made by grammar rules, cultural traditions
My name is Iñigo and I am from the North of Spain. After been some time studying English in a language school in Ireland I saw the power of studying with English
Everywhere English is an EdTech solution that helps companies improve their level of English among employees. Everywhere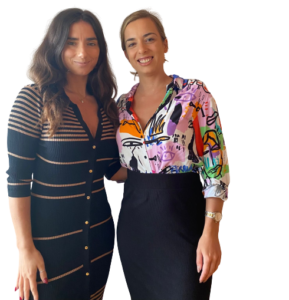 English focuses on industry-specific curriculums that are tailored to the company focusing on the language that really matters. It is a Hybrid solution that combines technology (access to a portal) and live training led by highly qualified tutors.
Everywhere English offers a blended learning strategy to maximize international impact and business partnerships.
We meet with employers and managers of all industries to set up interactive, tailor-made group lessons for their teams. Companies can range anywhere from a team of 4 employees to hundreds. Lessons can be tailored toward the recommendations of the employer.
We want to help you grow your business by improving the skills of the team and maximizing potential growth. Industry-specific training means that the lessons will be geared towards your industry and they will learn relevant skills, such as negotiation skills, presentations and sales training, and product knowledge. We want your team to not only be fluent in English but master the language to their advantage.